How to Help
In Memory of those who died at the Marriott World Trade Center Hotel
Hotel Guests who died
Hotel Employees who died
Abdul Malahi
Abdul was killed as he was helping guests leave the building. Many of the hotel guests are indebted to Abdul for saving their lives.
Joseph Keller
Joseph Keller, -- father, husband, homeowner in Park Ridge, N.J., and department head at the Marriott World Trade Center Hotel died on Sept. 11. When his wife, Rose, called, urging him to flee, he told her he was helping with the evacuation. Later, when he phoned his boss, he sounded cool, but concerned about the two injured firefighters with whom he was trapped.
Profile published in THE NEW YORK TIMES on October 12, 2001.
Firefighter Casualties at the Hotel
At least 40 firefighters were killed in the Marriott World Trade Center, according to eyewitness accounts from other firefighters and guests. Ladder 118/Engine 205 lost 6 firefighters. Ladder 118 ran into the Marriott hotel and survivors remembered seeing men with the number 118 on their helmets running up the stairs to help the guests. .
Planned Events
Donation
Donate to the Marriott WTC Survivors Fund The Marriott Survivors Site is non-profit funded by personal contributions from survivors. To keep this site going and support Sept 11 Marriott related events, you can donate online with Paypal secure transaction
---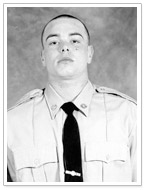 FF Michael Cammarata
Firefighter Michael Cammarata was among the firemen who were killed in the Marriott on Sept. 11th. The family has been desperately trying to find someone who maybe saw him before the collapse or during, since the day it happened. They have seen several pictures but none of them of him.
Michael Cammarata was 22yrs old and his firefighter helmet had the number 11 on it. When the Marriott collapsed they believe he was stuck in an elevator. His picture is attached. If anyone knows anything or saw him that day please send email to info@sept11MarriottSurvivors.org with Michael Cammarata" in the subject line.
---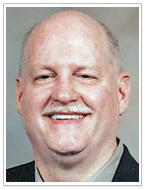 Jim Cleere
Among the guests who died was Jim Cleere of Des Moines. He was in New York for a business meeting and was a guest on the 15th floor of the hotel,according to his wife.
The family is asking if anyone remember encountering Jim. Hiis wife spoke to her husband on Sept. 11 and knew that he got to the lobby, had injured his leg and that firemen were tending to his injury.
The one thing I cant seem to find out is what happened in the Marriott,
Would any of your members be willing to share with me the details of what occurred inside the Marriott? Did the fire alarms go off? Were guests told to get out? ANYTHING that they could share with me would be helpful to me. I need to know what happened that morning!
If anyone knows anything or saw him that day please send email to info@sept11MarriottSurvivors.org with "Jim Cleere" in the subject line.
---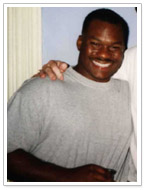 Todd Hill
Todd hill was one of the guests who died in 3 World Trade Center. He was 34 when he was killed. He was in New York for a business meeting and was a guest on the 17th floor of the hotel. He was last heard of from family members in his room. He had called from his hotel roomafter the 1st plane hit
Todd was a special person and to keep his spirit alive, a memorial has been set up for him at his Alma Mater, Framingham High School.
If anyone wants to donate to the Todd Hill Memorial Fund, please send a donation to:
Todd Hill Memorial Fund
PO Box 3468
Framingham, MA 01701-3468
Proceeds from this fund will create a scholarship for a high school student who exemplied extraordinary qualities of Todd Hill.
---
Alison Schmid
Alison Schmid was a guest in Marriott on the 14th floor. As a result of injuries on Sept 11, she suffered a tramatic brain injury, including metal enbedded in her face which required fivesurgeries. Please send prayers for Alison.
---
10 Year Event for Marriott Survivors & Families of Victims
Survivors have expressed interest in getting together for the 10 year anniversary of Sept 11. To make this possible, any type of help is needed.
Here is how you can help: